Skip to Content
Skills for Transformation
Capability development allows organizations to strengthen their leadership teams within the organization. We assist our clients improve the effectiveness of their leadership teams so that they can achieve the transformational change required in the everchanging field of healthcare. Capability development works to help individuals, teams, and organizations identify skill gaps and show them how they can fill these gaps. With our tailored services, we can help each sector of your organization develop in ways that allow the organization to reach its goals. Capability development ensures employee involvement, fuels the organization's growth, and allows for positive change to occur.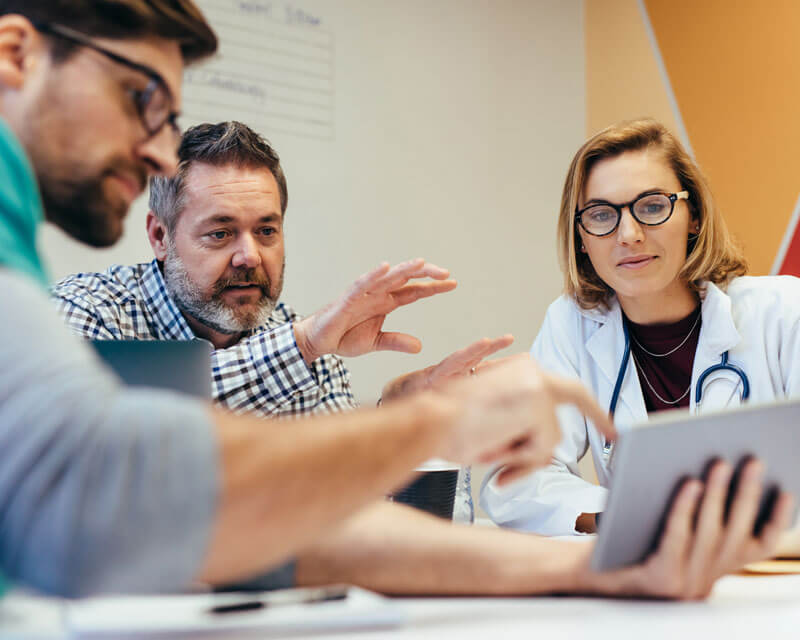 Why Does Capability Development Matter?
Capability development is vital to the ongoing success of any organization. Without development and change, an organization will stagnate. We offer coaching and development programs to help your staff identify where they can advance and what changes need to be made to reach the organization's goals. We help you and your organization operate efficiently and effectively throughout the organization. We capture information from each section of the organization by looking at it holistically, looking at the teams involved, and looking at the individual team members. With our capability development solutions, your organization will grow as a unit toward it's shared vision.
What We Offer
When it comes to capability development, Wellesley Partners offers a variety of services to meet your organization's unique needs. We focus on each building block of the organization and target solutions for the organization, it's teams, and it's individuals.
Organization
Whether it's a new learning system, operational plan or a change in leadership practice, we specialize in creating change that leaves organizations working effectively, efficiently and in control.
Team
Create alignment on how to deal with complex, dynamic change using a proven mix of business and organizational consulting.
Individual
Collaborate with your direct reports in a process that is both straightforward and effective in creating a joint program of growth.
Enhance Your Organization With Capability Development
Wellesley Partners offers capability development solutions to help organizations achieve their long-term goals. Without capability development, an organization will be unlikely to grow or change. Flexibility and adaptability are necessary components in healthcare due to its everchanging nature. With our help, your organization, teams, and individuals will learn how to operate more effectively and function in a way that moves the organization toward its common goals. Capturing the strengths and weaknesses of each level of the organization can help instruct managers on what and how to develop their areas of responsibility. When you are ready to lead your organization to success, we are here. Reach out to our team today to get started.
Request a Free Consultation With a Trained Coach